We Build Your Community
With billions of people using social media platforms on a daily basis, Social Media Optimisation (SMO) becomes an efficient way to get in touch with your audiences on a large scale at once. We, at Alone Media, build a strong link between you and your potential customers.
Social Media Optimisation Strategies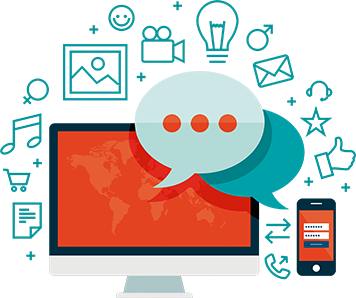 The better the social media engagement, the successful your social media optimisation strategies. We help you achieve high engagement across all your social media platforms via effective and proven social media optimisation strategies. We publish engaging content for your social media platforms that help you interact with your customers and understand their buying patterns, preferences and expectations from your products and services. We create social media content that motivates your followers to visit your website to learn more about your business and services.
Social Media Optimisation Services:
Brand Strategy
Caption Copywriting
Community Management
Competitor Analysis
Creative Content
Hashtag Research
Influencer Marketing
Paid Ad Strategy and Management
Photography and Videography
Scheduled Posting
Trend Discovery
We have highly experienced experts for each social media platform that will not only help you gain more authentic followers but also increase your social media sales conversion rate.
"Call us at +91 9654207663 or email at enquiry@alonemedia.co to submit your proposal and discuss your requirements."